New and experienced realtors alike are discovering the best way to market and sell homes today. By using 360 virtual tours, a prospective buyer can get a very good feel for a home without ever setting foot inside.
Professional photography is essential to showcase the home beautifully, and when combined with the virtual tour it gives an advantage to realtors selling homes.
By adding an iGuide partner like Trident Photography to your real estate marketing team, you're able to set your brand apart and reach much higher levels.
Check out this tour
With an iGuide tour, a realtor can:
–get accurate measurements of the space. LIDAR radar measures interior space very accurately, less than 1% margins of error, well within the 2% Alberta RMS standard
–get floor plans with measurements. These floor plans can also be exported as .DXF files for contractors and architects who need to do CAD renovation drawings
–add virtual tags to highlight features. With the tagging feature, you're able to add additional information to a 360 virtual tour. The tags can open pop-up windows containing text if you'd like to describe a feature or add info, photo, if an additional close up or alternate angle is required to highlight a special feature, or even video, should you need to show how something operates. Check out this link to see tagging in action.
–do guided virtual showings. You're able to send a link and can control the walkthrough experience for a remote client. By offering a virtual walkthrough you can still give a guided realtor experience like you would in person, but without the travel time, and with the added safety of no contact. You're also able to send a link where a client can view the 3D tour of the home on their own if you'd like.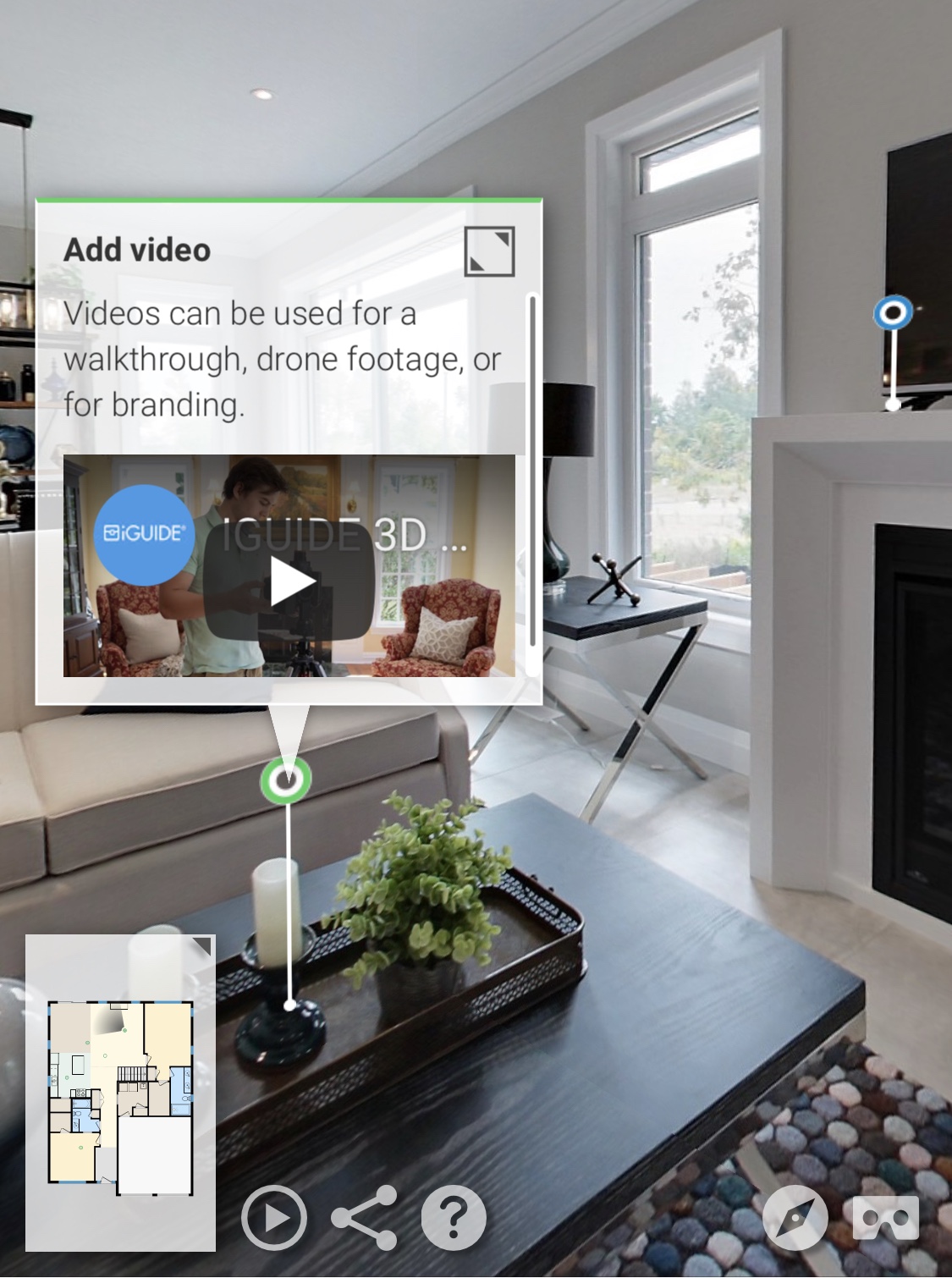 https://youriguide.com/vTFJGCY9DIPDD1?utm_source=ActiveCampaign&utm_medium=email&utm_content=iGUIDE+Tags+are+here%21+Add+links%2C+photos%2C+and+videos+to+anywhere+in+your+iGUIDE&utm_campaign=Communication+-+iGUIDE+Tags
Tagging may be the ultimate game changer for realtors selling homes faster by engaging with buyers more, and having them spend more time in the home on a virtual tour. By the time they want to do an in person viewing, they've already bought the place in their minds.
It's also perfect for highlighting things that may not be immediately obvious.
Got toe kick central vac? Tag it.
Triple pane windows? Tag it.
Hidden spice rack? Tag it.
Brand new hot water tank? Tag it.
If you'd like to up your realtor game, and establish your real estate brand as a top agent, then use the secrets of other top realtors, partnering with professional photographers like Trident Photography who provide iGuide 360 virtual tours and great architectural images.
#virtualtour #360tour #virtualrealestate #iguide #planix #tridentphotography #realtor